Italian furniture and interior design, they are our daily job.



Furnishing homes and planning their interiors are ways to express our own personality and life-style.

Our architects and interior designers are a team who tries to convey your personal style in the functionality needed to enjoy all the rooms in your house.

News Interior Design Catalogue

Spring Play Lab

Eclettica

Rialto

Mia

Lampo New - Base TV

Odeon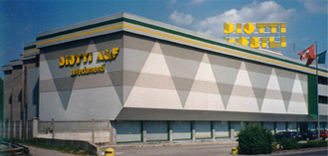 Lentate sul Seveso (Mi - Italy) - Tel.: +39 0362 560543
Opening Hours: Monday 14.30 - 19.00
from Tuesday to Saturday 9.00 - 12.30 / 14.30 - 19.00


Design Highlights
Start in Motion
letti trasformabili

Arredamento completo One
In our interior designing on-line catalogue you'll find hundreds of product files, thousands of pictures with furniture and furnishing solutions: kitchens, living rooms, sofas, bedrooms, closets, kids' rooms, bathroom furniture, accessories.
Reknown design brands, artisanal furniture or fully custom-made in our internal carpentry workshop; if it's modern furniture and design which are best represented, classical furniture as well is suitably shown thanks to an evergrowing assortment of items and collections on an area of 45.000 square feet.
Diotti A&F is all this and even more: an historic reference point among italian furniture dealers.